Teaching Internships
I was telling my friend what i was doing and I couldn't stop smiling - I've loved every second of it

William, former teaching intern 2023
If you're studying for a degree and interested in a career in teaching, an internship could help you to understand what it's really like in the classroom. You'll get to experience a range of activities to help you get a feel for school life.
Internships last 3 weeks, start in June and you'll be paid £300 per week.
Teaching internships are only available if you're studying for a related degree and interested in teaching certain subjects. In 2023, these included:
Chemistry
Computing
Languages
Maths
Physics
Everyone was really lovely and very welcoming. I genuinely loved it, I have even more respect for teachers

Olivia, former teaching intern 2023
Internships will get a feel for school life, which includes:
Spending 3 weeks (mid June to July 2024) with a secondary school department

An

opportunity to shadow experienced teachers and observing lessons

Support students, help at clubs and even try

teaching

a small group or part of a lesson

Be attached to a Tutor group

Have an opportunity to talk to teachers about their job

Be paid £900 for successfully completing the course

Have access to further information on how to apply to become a teacher
I've seen those eureka moments - it's seeing the impact you can have!

Nathan, former teaching intern 2023
Further information visit the DfE website.
Full details of the 2024 programme will be available here in Spring 2024. Please email s.white@setsa.info if you would like to be informed of when applications re-open for the 2024 teaching internships.
It was really fun seeing the weird and wonderful world of teaching. It gave me a sense of what it takes to be a teacher

Adam, former teaching intern 2023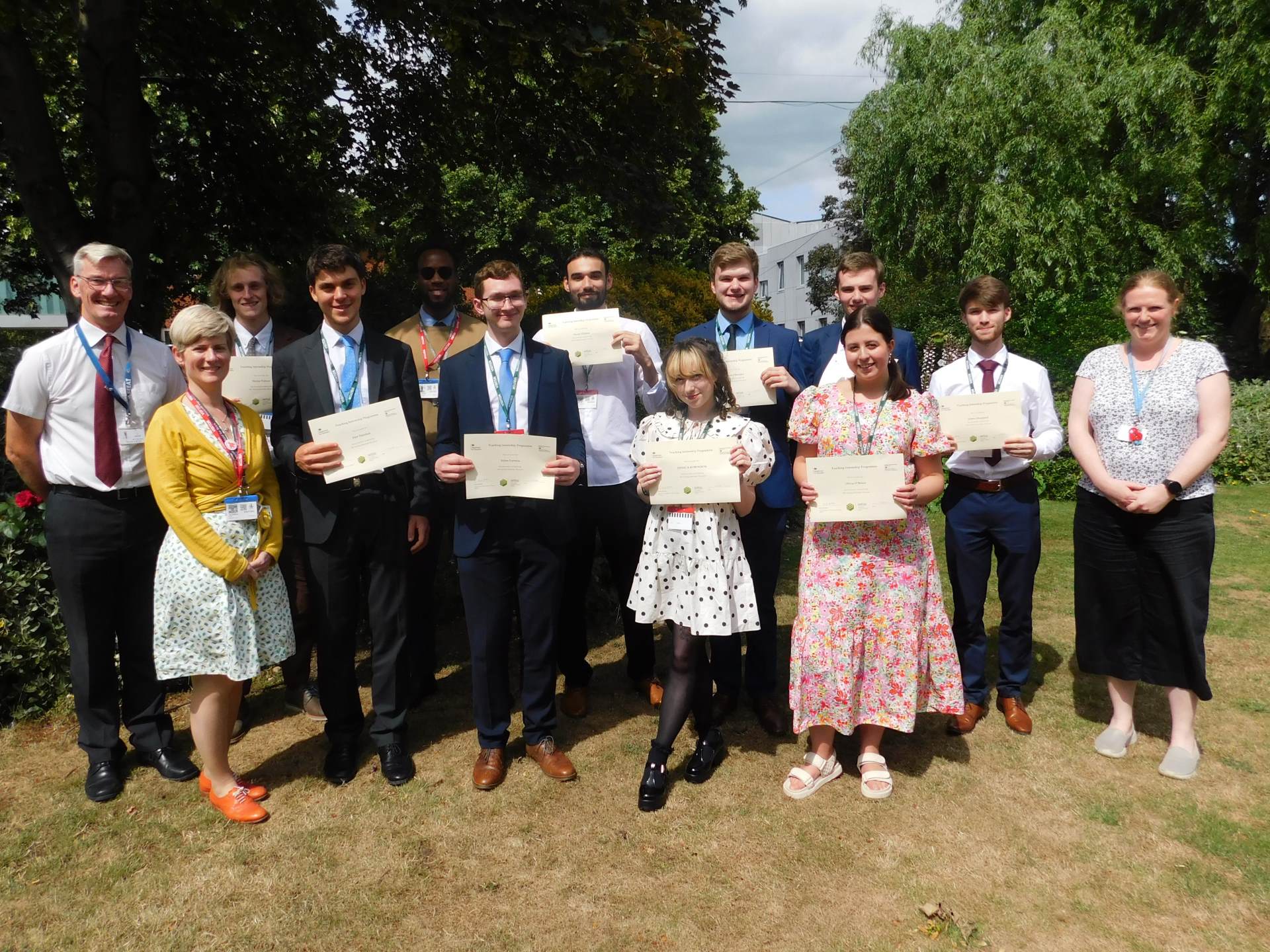 Teaching Interns collecting their certificates at the end of the 2023 programme.