SEEAT Finance Team of the Year
South East Essex Academy Trust (SEEAT) is proud to announce that its finance team has been named runner-up in the Finance Team of the Year in the prestigious MAT Finance Awards.
SEEAT, a family of seven schools in the local community includes The Deanes, Hadleigh Junior School, Holt Farm Junior School, Rochford Primary & Nursery, Prince Avenue Academy and Nursery, Westborough School and Westcliff High School for Girls.
The award recognises the exceptional performance of finance leaders and teams in Multi-Academy Trusts to celebrate their hard work, share best practices and showcase their incredible impact.
Nigel Brunning, Chief Financial Officer at SEEAT said "In September 2021 three schools joined our family of schools from another trust which was failing financially, having racked up losses of £2.2 million. Louise Davy working with Louise Butson showed great dedication and ability to turn around the financial position of the new joiner schools so that they were all showing surplus balances within one year. Nigel continued "I am delighted to have our finance team recognised for their outstanding work. They spend a great deal of time working closely with each of the schools to ensure they are delivering the very best they can for the pupils. I am very lucky to have such a fabtastic team"
The MAT Finance Team of the Year Awards are competitive, with entries from across the country.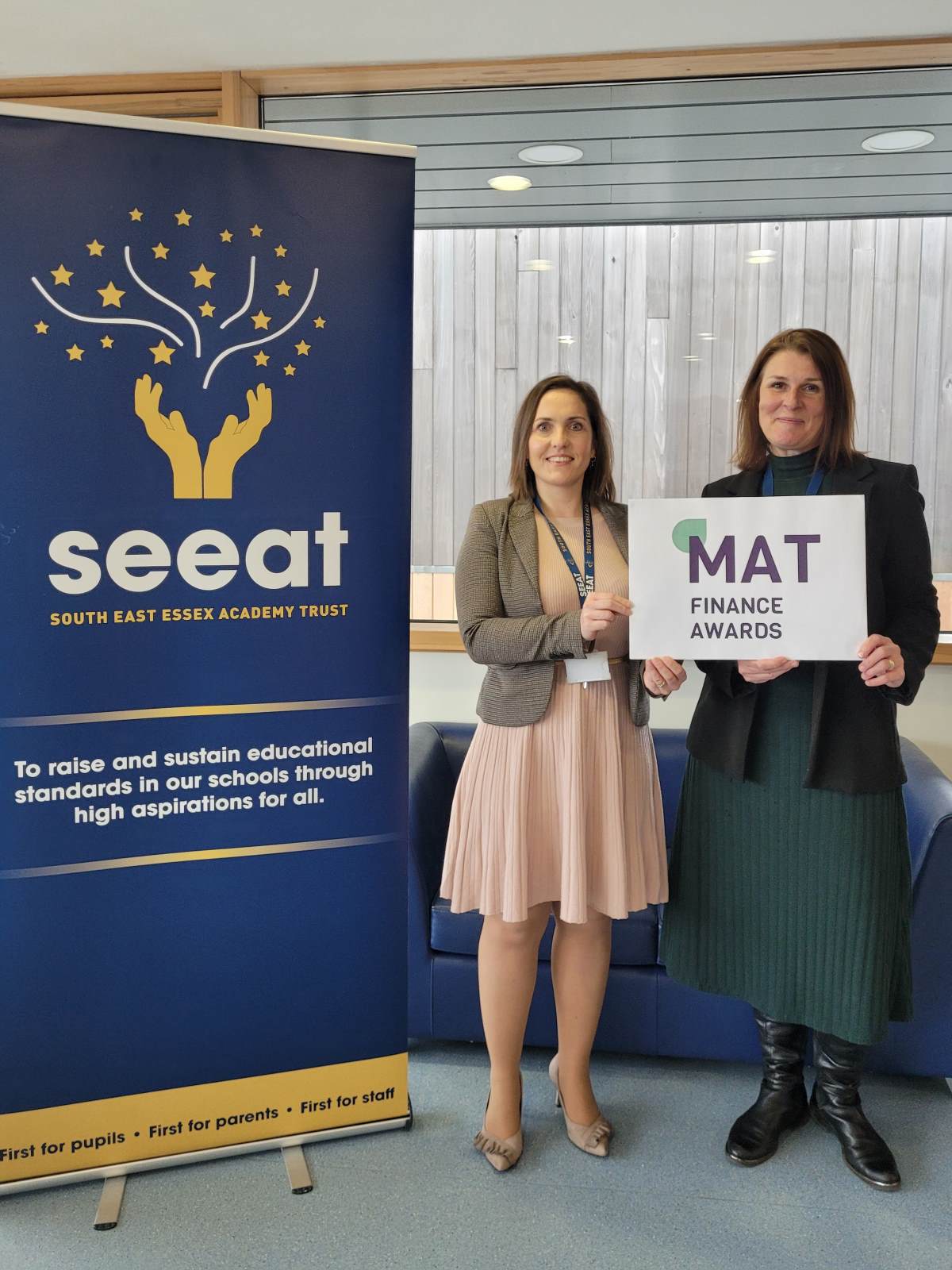 Photo: Louise Butson (L) and Louise Davy (R) from the MAT Finance Team